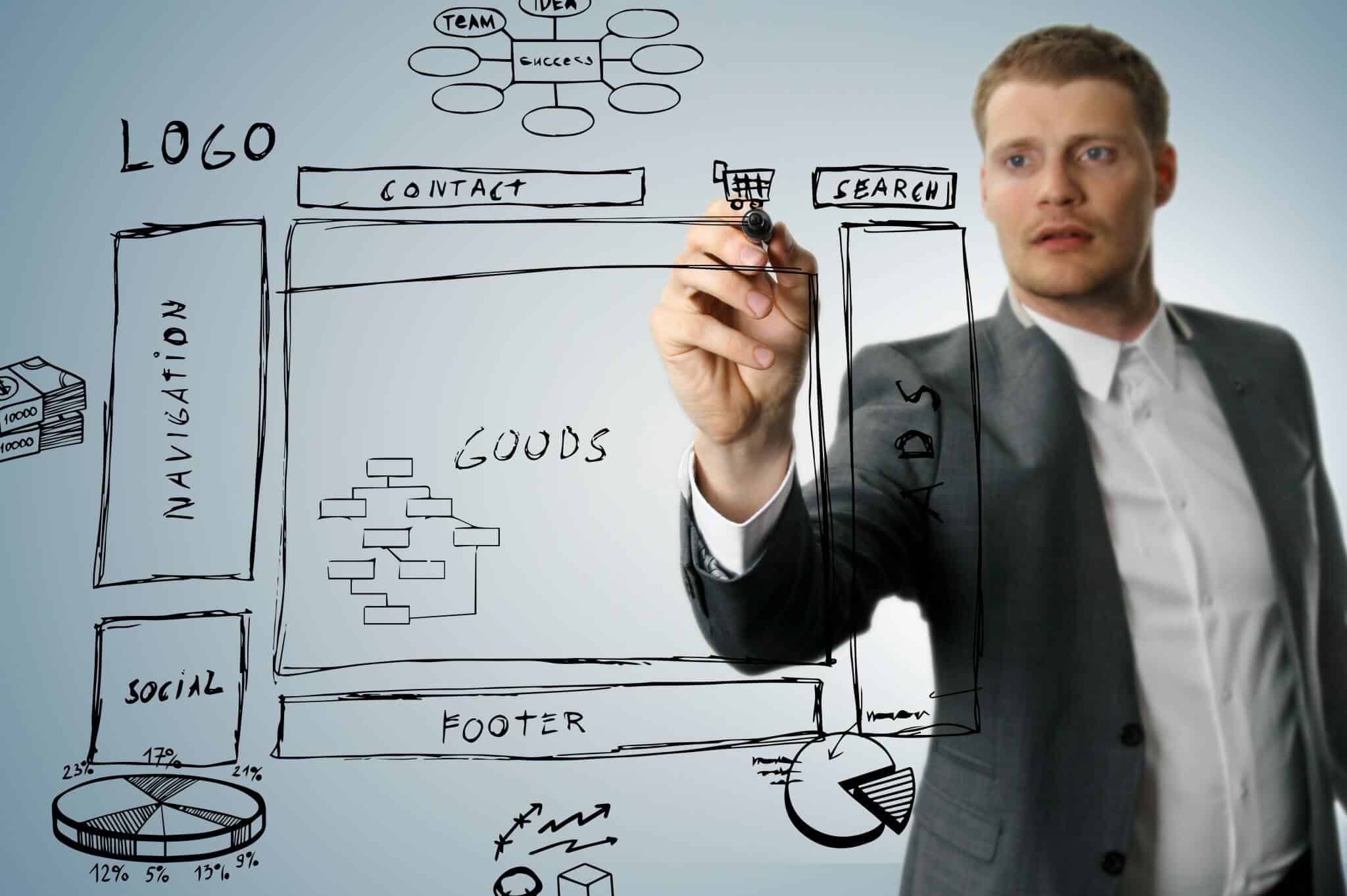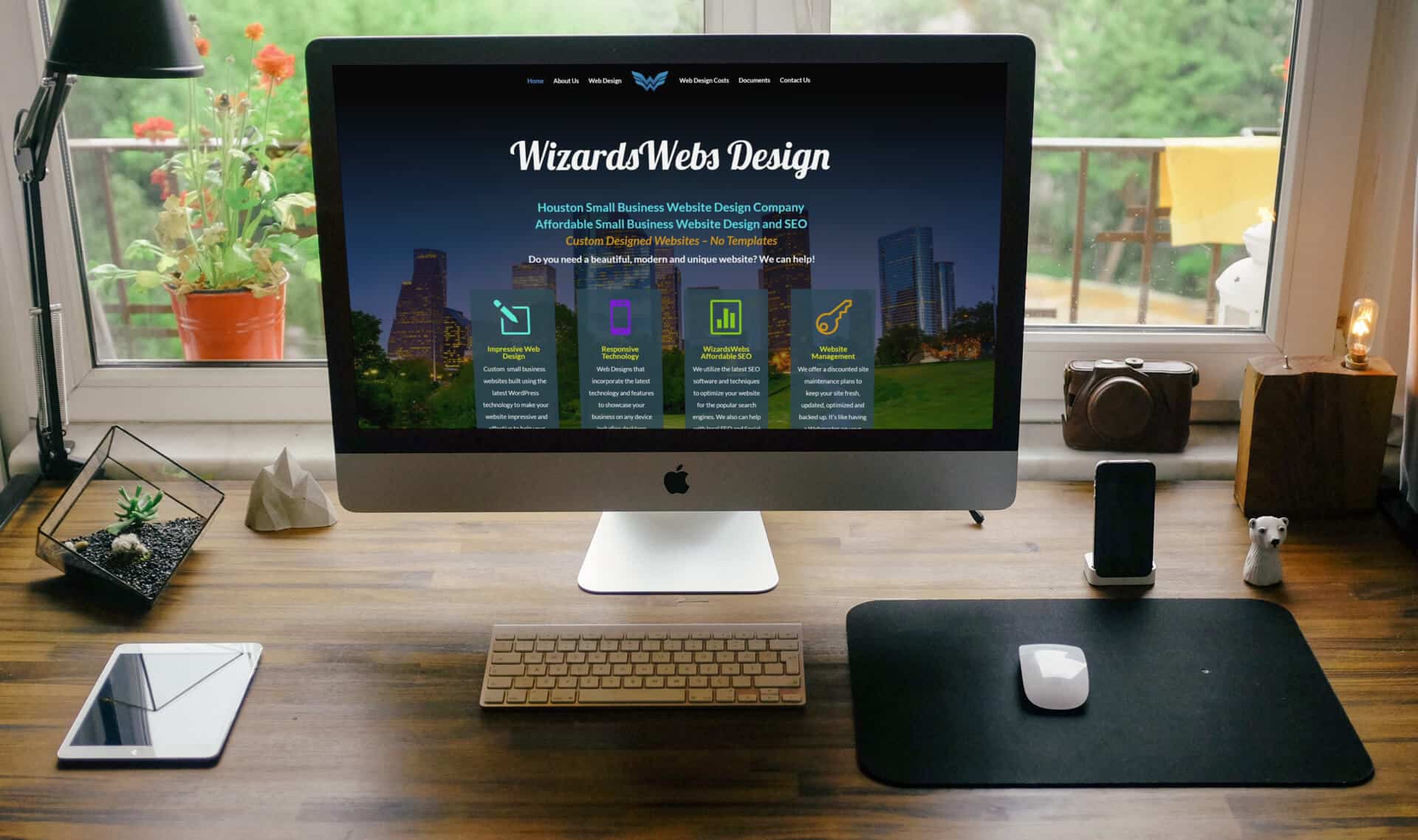 Website Development Cost
The most asked question we hear is "what does website development cost?" The truth about website development cost is that it varies a lot depending on what you want. You should speak with us about your particular needs to get firm website development cost numbers but here is some information you can use to budget with. You need to be familiar with all the website development costs that go into designing and managing a modern website.
Website Development Cost Explained
There are three (3) major groupings or categories of website development cost.
Website Design is the one-time cost to custom design and build your website.
Website Hosting is the cost to have your website hosted on our commercial business web server.
Website Maintenance covers the ongoing licensing costs, technical maintenance, monitoring, and  client requested changes or additions.
Each of these three website development cost components are detailed below.
1. Website Design
Website design is the one-time website development cost to design, develop, optimize, and build your website. The cost can vary depending on the number of hours it takes to develop the new website and the complexity.  The design cost for a starter website is less than $800. The design cost for a small business website with 6 pages averages around $1500.
Recommendation – Contact us and give us an idea of what you want. We will prepare a free no obligation website development  quote in writing. No sales pressure and no hassle. Why not find out exactly what it would cost? IT'S FREE!
Besides our competitive website development costs, here are some important reasons to choose WizardsWebs Design to design, build and maintain your business website:
 No Outsourcing – We don't outsource to cheap labor overseas. The person you speak with is the person building your website and  we know our business.
SEO is Included – The On-Page SEO (search engine optimization) is included in the web design cost. Most design firms charge extra for this work (a lot extra).
No Templates – We don't use prebuilt themes or templates. Every website that we build is unique and tailored to our clients needs and preferences.
We are Experienced – Besides over 40 years in marketing, we have been designing websites since the beginning of the Internet. We utilize cutting edge design tools and SEO software.
2. Website Hosting
Website hosting is the website development cost to have your website hosted on our commercial business web server. The cost is only $15 per month for most of our clients. That's because Hosting Plan 1 provides 5GB of disk space and 50GB of bandwidth. If you have a huge website with more than 35 pages and hundreds of pictures you might need Plan 2, but Plan 2 is only $5 per month more.
WizardsWebs requires that our clients utilize our hosting so that we can assure the performance of their website. Viewing all of our website on a single control panel lets us manage PHP version, maintain backups, maintain security updates, and avoid technical conflicts. Uptime is maximized and any problems can be quickly identified and resolved.  
  3. Website Maintenance
Many people seem to think that once their website is live the work is over. The truth is that websites need attention every week. While other agencies charge $1000 per month or more for this level of services, our website maintenance is less than $100 per month.
Website Maintenance is an important and necessary service that takes care of 3 critical requirements:
(1) Your Annual Licensing costs – If you had to purchase the premium plugin licenses, SSL Certificate and other services we pay for and provide you, your cost would typically be more than $600 per year or $50 per month. Most licenses are annual licenses and have to be re-purchased every year.
WizardsWebs is purchasing licensing for over 60 websites and is able to purchase multiple site or unlimited site licensing. Our per website cost is much lower than you if you had to purchase them. Website Maintenance gives you our purchasing power.
(2) Your Technical Maintenance – The list of all the things we do as part of technical maintenance is extensive. The list includes services such as performing weekly plugin updates, weekly site backups / restorations, periodic full site exports, monitoring 404 logs and maintaining redirects, monitoring local search ranking, site security hardening, improvements to on-page SEO / Local SEO, and much more.
(3) Client Requested Work – Need pictures added, a new project added, prices changed, or another mailbox set up? Most requests are completed the day we receive the request. By the way, Google like fresh content. In our experience, updating old content results in 2X as many pageviews in a year.
By far, the biggest complaint we hear is from folks that had some guy build their websites and now when they need changes, they either can't find him or he is unresponsive to their requests for changes to their website.
WizardsWebs provides up to 2 hours of developer time per month for technical maintenance and client requested work. 
Other agencies charge over $1000 per month for this level of website maintenance. 
Summary
Website Maintenance is an important factor in website development. We take care of our client's licensing costs. We take care of their Technical Maintenance. We take care of their Client Requested Work. Beyond that, our clients benefit from additional services we pay for including bulk image optimization, Vimeo video streaming services,  the many Gravity Forms Add-Ons that come with Elite membership, Keyword Research services, BrightLocal SEO, RankMath Premium SEO tools, and more.
We have a long-standing reputation for making our small business clients successful at the lowest possible website development cost.  We have clients that have been with us for over 20 years.
WizardsWebs Design only designs and builds websites for clients that use our hosting and maintenance.
Discounts and Referral Commission
Multiple Sites
Clients that have a live website designed and hosted by WizardsWebs qualify for a 15% discount off website design for additional websites designed and hosted by WizardsWebs. Discount applies to web design only (discount does not apply to graphic design, stock photos & videos, domain registration, hosting or maintenance).
Referrals
WizardsWebs clients that refer new clients to WizardsWebs qualify for a referral commission in the form of an account credit equal to 15% of the website design paid by the new client. Credit applies to web design only (does not not apply to graphic design, stock photos & videos, domain registration, hosting or maintenance). Credit will be issued after WizardsWebs is paid. Credit applies to current and future account balance and is not refundable.
Would You Like to Learn More?
If you would like to learn more or to discuss your project just give us a shout to get started. There is no obligation.
WizardsWebs Design LLC
31130 Raleigh Creek Drive
Tomball, Texas 77375
Business Hours
Monday - Friday 9:00 AM - 5:00 PM