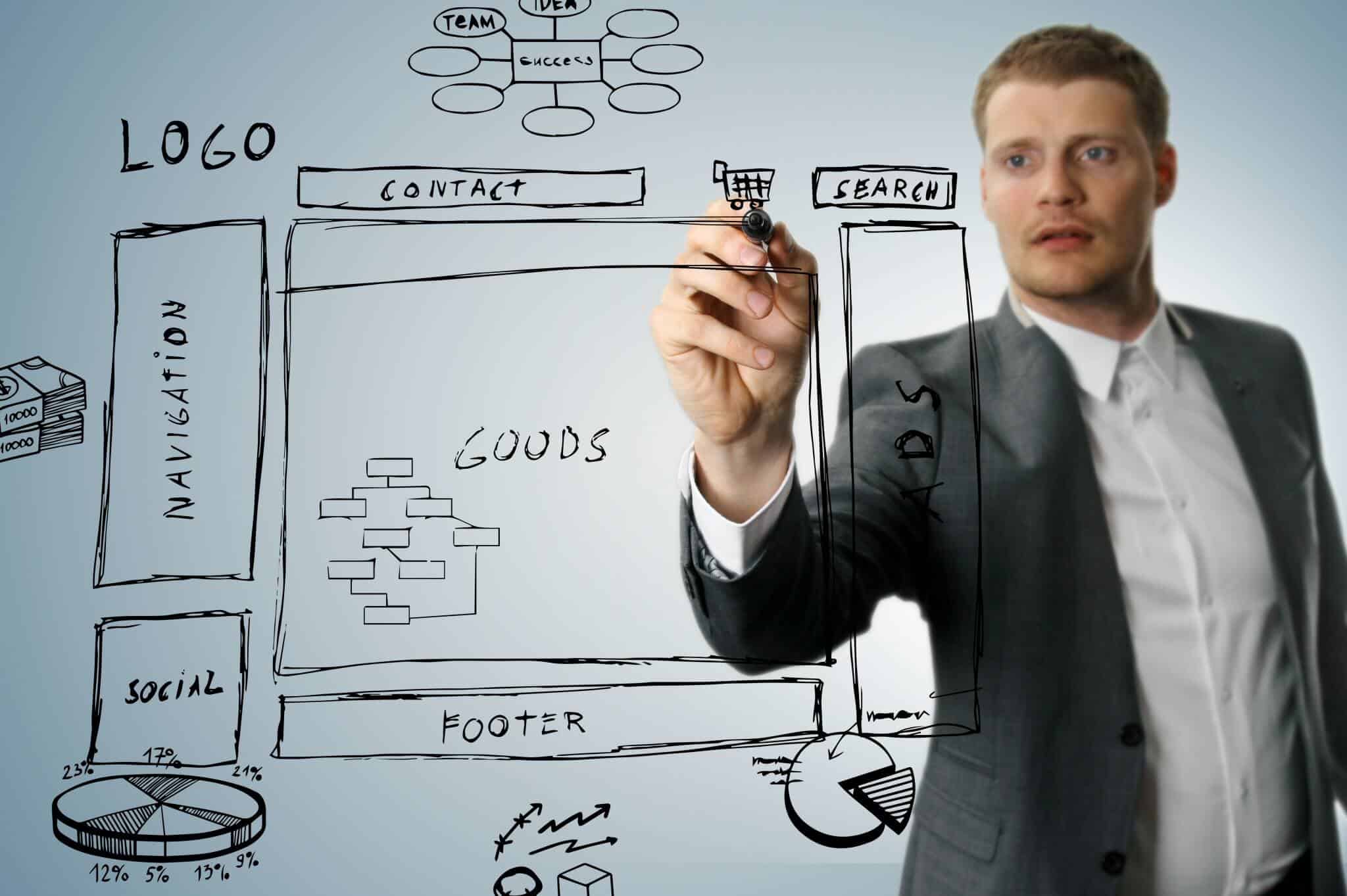 Web Design Costs and Getting Started
The two most asked questions we hear are "how much does a website cost?" and "how do I get started?". The truth about web design costs is that it varies a lot depending on what you want. You should speak with us about your particular needs to get better numbers but here is some information you can use to budget with. You need to be familiar with all the costs that go into running a website.
How Much Does Web Design Cost?
Web Design is the one-time cost to build your website. Website design can start as low as $500 but the average 6-12 page site design usually runs $1500 to $2500. Big or complex sites run  more because they take more hours to develop. Some advanced features and premium plugins can also add cost. WizardsWebs can provide you with a no-cost, no-obligation quote based on your specific project requirements. We do all development and SEO ourselves and don't outsource anything to labor overseas. The person you speak with is the person doing your project and we know our business.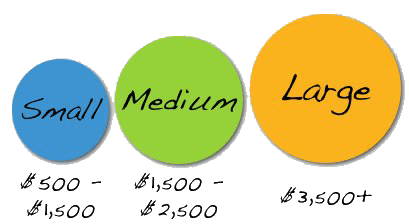 Domain Name – You have to pay to register your domain name on an annual basis. The cost is $20 per year, depending on how many years you buy. If you have a domain name already we will need administrative access to the DNS record. If you don't have one yet it is much easier if you let us register it for you. You will be registered as the owner.
Hosting – You have to rent the business web server your website will reside on. WizardsWebs only designs for clients we host. Our business class hosting service includes a cpanel with email, FTP accounts and SQL database required for WordPress. For sites utilizing 1 GB disk space or less, hosting is only $15 month. Hosting is invoiced quarterly, in advance.
Website Maintenance – WordPress sites need a lot of attention to maintain. Plugins and themes have to be updated several times a week. Security has to be monitored and updated. Blog articles need to be posted. Projects need to be added. You are also going to need changes made now and then for new products, sales, holiday hours, and the list goes on. We offer discounted maintenance retainer plans or you can just pay for developer hours you use. Maintenance is invoiced quarterly, in advance.
Search Engine Optimization – This work is optional and invoiced separately. As part of SEO, your website is optimized for speed. Images are compressed and caching enabled. WizardsWebs has search engine tools that help with keyword research. We prepare an SEO plan for the work that involves the website. Ranking on Google is guaranteed and you will not be charged for any keywords that your site does not rank on after 90 days. Where you rank depends on how relevant Google thinks you are. There are many factors that determine relevance. We can help you make your site more relevant but be aware that preferred search engine ranking takes a long time and requires ongoing effort to sustain.
Getting Started – Step by Step
Step 1 - Initial Meeting
Initial meeting with client to discuss project and agree to move forward.
Step 2 - Collect Requirements
Meeting to collect client ideas, preferences, requirements, examples of website(s) they like.
Step 3 - Site Plan
Site plan proposal with quote presented to client.
Step 4 - Plan Approval
Site plan finalized and budget for project approved by client.
Step 5 - Site Design Begins
Domain Name obtained, hosting account set up. Site design begins and typically takes 4-6 weeks after receipt of content.
Step 6 - Client Content
Client provides available content including images, logo, artwork, video, social media info, and text copy.
Step 7 - Client Access to Dev
Nearing completion, client is given online access to guide final development.
Step 8- Approval to Go Live
Once client approves, site migration completed and site goes live.
Step 9 - Optimization & Cleanup
Website optimization, caching, cleanup and basic SEO completed. Balance of site design invoiced. First quarterly invoice for hosting, maintenance and backup sent.
Step 10 - SEO Plan
Optional SEO Plan is prepared for approval. On approval, SEO work begins and takes 60-90 days.
Step 11 - OnPage SEO Complete
SEO results quantified. SEO work invoiced.
Step 12 - Working Together
WizardsWebs functions like a member of your business staff. Our website maintenance plan is like having a webmaster on call.
Affordable Pricing
In addition to competitive rates for web design and hosting, we offer discounted rates for ongoing website support.
Custom Designs
Most important, your new responsive design website will be unique, reflecting your quality business and display properly across all devices.
Search Engine Optimization
Of critical importance, new sites are designed to be compliant with Google Search guidelines and optimized for relevant search terms.
Social Media Integration
Furthermore we can integrate your website with all the popular social media.
Would You Like to Learn More?
If you would like to learn more or to discuss your project just give us a shout to get started. There is no obligation.
22902 Hausworth Ct.
Spring, Texas 77373
© 2017 WizardsWebs Design LLC