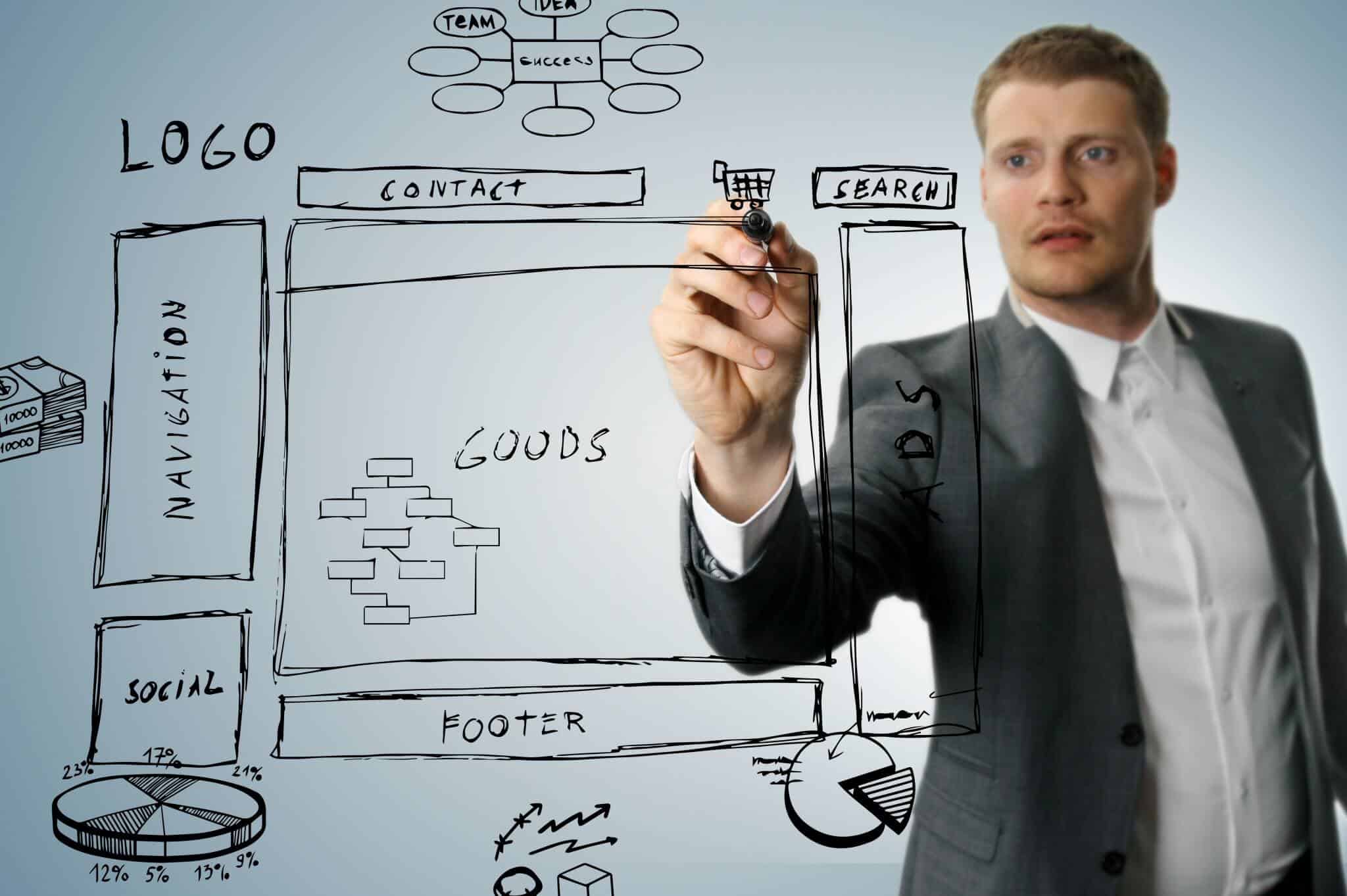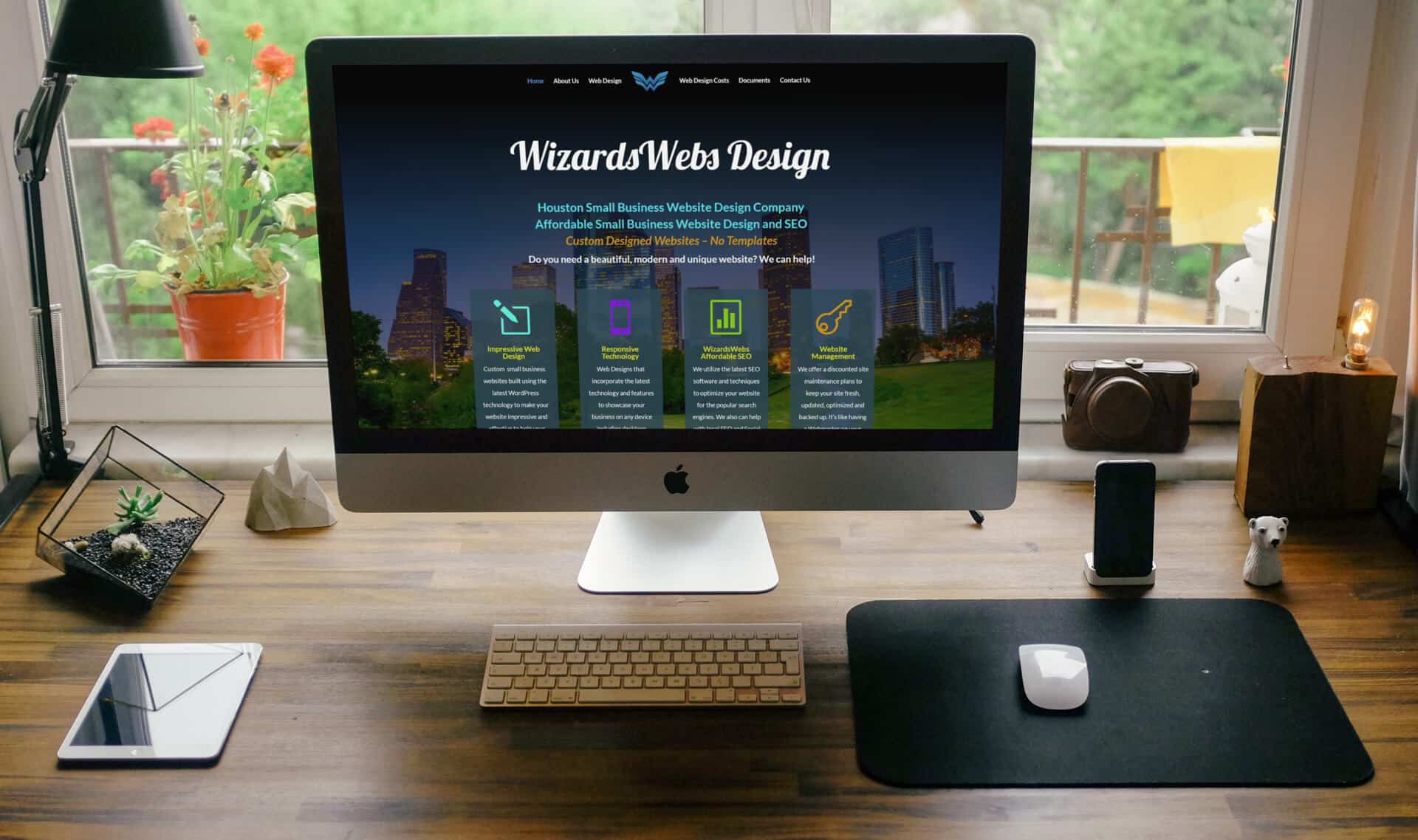 The most asked question we hear is "what are your  website design costs?" The truth about website design costs is that it varies a lot depending on what you want. You should speak with us about your particular needs to get more accurate website design costs numbers but here is some information you can use to budget with. You need to be familiar with all the costs that go into designing and maintaining a modern website.
2020 Website Design Costs For New Websites – How Much Does a  Website Cost?
It is important that you understand the  cost to have a website designed and built, hosted and maintained. There are three (3) parts to the website design cost of building and operating  a modern website.
Website Design Costs is the one-time cost to custom design and build your website.  
Website Hosting is the cost to have your website hosted on commercial business servers. 
Website Maintenance covers the ongoing licensing costs, technical maintenance, and  client requested changes or additions. 
Each of these cost components are detailed below.
WizardsWebs Design only builds websites  for clients that we provide hosting and maintenance for. This is the only way we can assure website performance  and continuing client satisfaction.
1. 2020 Website Design Costs
Website design cost is the one-time cost to custom design and build your website. You can easily determine your design cost below by selecting a website design package, calculating your cost with our design calculators, or contacting us for a free, no obligation quotation.
You Get Our Best and Most Experienced Developer
Your project will be designed and built by our best and most experienced developer. We don't hand you work off to junior developers or outsource to cheap labor overseas. The person you speak with is the person doing your project and  we know our business.
On-Page SEO Included
One of the most important benefits of using WizardsWebs Design for your  design work is that we include on-page SEO (search engine optimization) in the website design costs. Most design firms charge extra for this work (a lot extra). That's important if you are comparing  website design costs.
No Templates
Be aware that some other web design firms use pre-built website templates or select themes they just plug your text and images into. We don't use templates. Who wants the same website that other companies are using? Every website that we build is unique and tailored to our clients needs and preferences..
No Term Agreements
Some developers charge less but then require you to accept a term agreement that locks you into using them for extended periods. We don't ask you to sign a term agreement.  You can leave at any time without penalty.
It's Your Website
Some design firms retain ownership of their designs or use a platform that is proprietary. This prevents you from ever leaving them. At WizardsWebs Design, once you pay for your design work, if at any point you decide you want to leave you can do so without penalty and you can take your design with you.
How to Determine Your Website Design Costs
To  determine your website design cost, choose from one of these three (3) methods:
Select one of our popular Business Website Design Packages below,  or
Calculate your website design costs using your specific requirements, using our Website Design Cost Calculators , or
Contact us for a

no-cost, no-obligation quote based on your specific project requirements.
Small Business Website I
8 pages
Suitable for many small businesses with limited services and most home businesses.
Small Business Website II
12 pages
Our most popular package for small businesses with more pages to improve business presentation and SEO.
Medium Business Website
16 pages
Perfect for the established business with multiple services or product lines.
Large Business Website
20 pages
Serves the needs of larger businesses with more products or services.
Corporation Website
40 pages
Suited for corporations with lots of information, products or services.
E-Commerce Website I
6 pages + 8 products
Suited for corporations with lots of information, products or services.
Note – Design prices shown do not include sales tax. 8.25% Texas sales tax will be added to the prices shown. Prices shown do not include logo design or other graphic design work.
2. 2020 Website Design Costs – Website Hosting
Website hosting is the cost to have your website hosted on commercial business servers. The cost depends on the disk space you need and the amount of bandwidth your website uses. Our Hosting Plan 1 provides 5GB of disk space and 50GB of bandwidth for $15 month. Hosting Plan 2 provides 10GB of disk space and 100GB of bandwidth for $20 month. Your disk space allocation  needs to be  sufficient to allow  backups and exports to be created. For example, a website that uses 4GB of disk space actually uses 7 to 8 GB when backups are performed and that would require them to be on Plan 2 which provides 10GB.
Website hosting includes as many email mailboxes as you want for no additional charge. However, we charge $1 per month for each 1GB of disk space allocation. For example, a single mailbox with a 2GB allocation would cost you $2 per month. WizardsWebs can also configure your account to use third party email such as G Suite and Office 360 at no additional cost.
WizardsWebs Design only builds websites  for clients that we provide hosting and maintenance for. This is the only way we can assure website performance and continuing client satisfaction.
3. 2020 Website Design Costs – Website Maintenance Cost
Website maintenance is an important and necessary service for your licensing costs, regularly updating your website, checking your website for areas of improvement, and keeping the website content fresh, updated and relevant. This should be done on a weekly basis in order to keep your website healthy, encourage continued traffic growth, and strengthen your SEO and Google rankings.
There are three parts to our website maintenance:
Part 1 – We pay for most of your annual premium licenses and service subscriptions. (This is a $50 per month value)
Our websites utilize a lot of premium licensed components. The typical  total license cost if you bought these yourself is $500 to $650 PER YEAR! Instead of adding these to the design cost and then billing you each year all over again, we prepay these for you and include them as part of our website maintenance.
Examples of premium licenses we include:  your SSL certificate to make your site secure ($40 year) , Divi Builder ($89 year), Gravity Forms ($60 year), Yoast Premium SEO ($89 year), Yoast Local SEO ($69 year), Yoast SEO for WooCommerce ($69 year), Yoast Video SEO ($69 year), Really Simple SSL Pro ($29 year), UpdraftPlus Backups & Cloud Storage ($70 year), WP Fastest Cache Premium ($50 year), ShortPixel Image Optimization ($10 month), Slider Revolution ($29 year), and Divi Carousel ($15 year). The cost of utilizing Vimeo Pro ($20 per month) for video streaming is also included.
Part 2 – We perform your site maintenance and monitoring. (This is a $200 per month value)
We allocate 2 hours per month for each account for performing technical maintenance and a variety of monitoring.
We perform builder and plugin updates  weekly. 
We backup you site  weekly  (daily for  e-commerce sites) and keep the last  4  backups in offsite cloud storage. We pay for that storage.
We make full exports the website after any significant changes just in case a backup restore fails.
We make site restorations  if needed in the event of a  problem, such as a plugin clash or site penetration.
Manage redirects  and check for broken links.
Make numerous site improvements based on site audits and monitoring, including:

Monitor Google Search Console for ranking changes, mobile view issues,  broken links, and numerous potential site problems.
Monitor Google Analytics for site perfomance.
Making on-page SEO tweaks and improvements based on Yoast SEO software evaluation and site audit results.
Make changes as needed to improve page speed based on results from Google Page Speed and the Fast or Slow Website Speed Profiler.
Run periodic Wordfence manual scans to check for malware or site penetrations.
Monitor BrightLocal Search Ranking Reports for keyword ranking changes.
Part 3 – Webmaster on Call – We take care of changes you want each month.  (This is a $200 per month value)
Beside our technical maintenance, we allocate an additional two hours  per month for anything the client wants changed, added or developed. Examples include adding a mailbox, adding a new project page, adding new photos to a gallery, adding a new blog post, posting a message bar for COVID-19 with a learn more page, making SEO improvements, fixing broken links, adding holiday hours, adding sale banners, regularly updating content, etc. Requests for  changes are given priority over new site development and are typically completed the same day they are requested.
Google likes fresh content and anyone expecting great search ranking needs to plan on keeping their site fresh with new content. Our maintenance plan makes that happen without you paying $100 per hour developer rates.
2020 Website Design Costs – Summary
Our developer rate is $100 per hour. If you add the value of the licenses to the hours included as part of maintenance, our website maintenance is valued at $450 per month. We also give existing clients top priority over any other work, day or night, week days or weekends.
For website maintenance, we charge $50 month for one-page websites, $75 month for most websites, and $100 month for  very large  websites and e-commerce websites.  We radically discount the cost because we know our clients need the work done and we want a  reputation for making our clients successful. If you deduct the license cost, we are practically doing maintenance for free. We know our that  website  maintenance is necessary for successful websites and a major bargain for the client.  
We specialize in serving businesses that value having their website designer stick around to keep their website updated, optimized, and see that the website ranks as high as possible on search engines.
Would You Like to Learn More?
If you would like to learn more or to discuss your project just give us a shout to get started. There is no obligation.
WizardsWebs Design LLC
22902 Hausworth Ct.
Spring, Texas 77373
Business Hours
Monday - Friday 9:00 AM - 5:00 PM
Conroe Web Design Company
Conroe Website Design
Small Business Web Design in Conroe Texas
Web Design Conroe Texas
Tomball Web Design Company
Tomball Website Design
Small Business Web Design in Tomball Texas
Web Design Tomball Texas