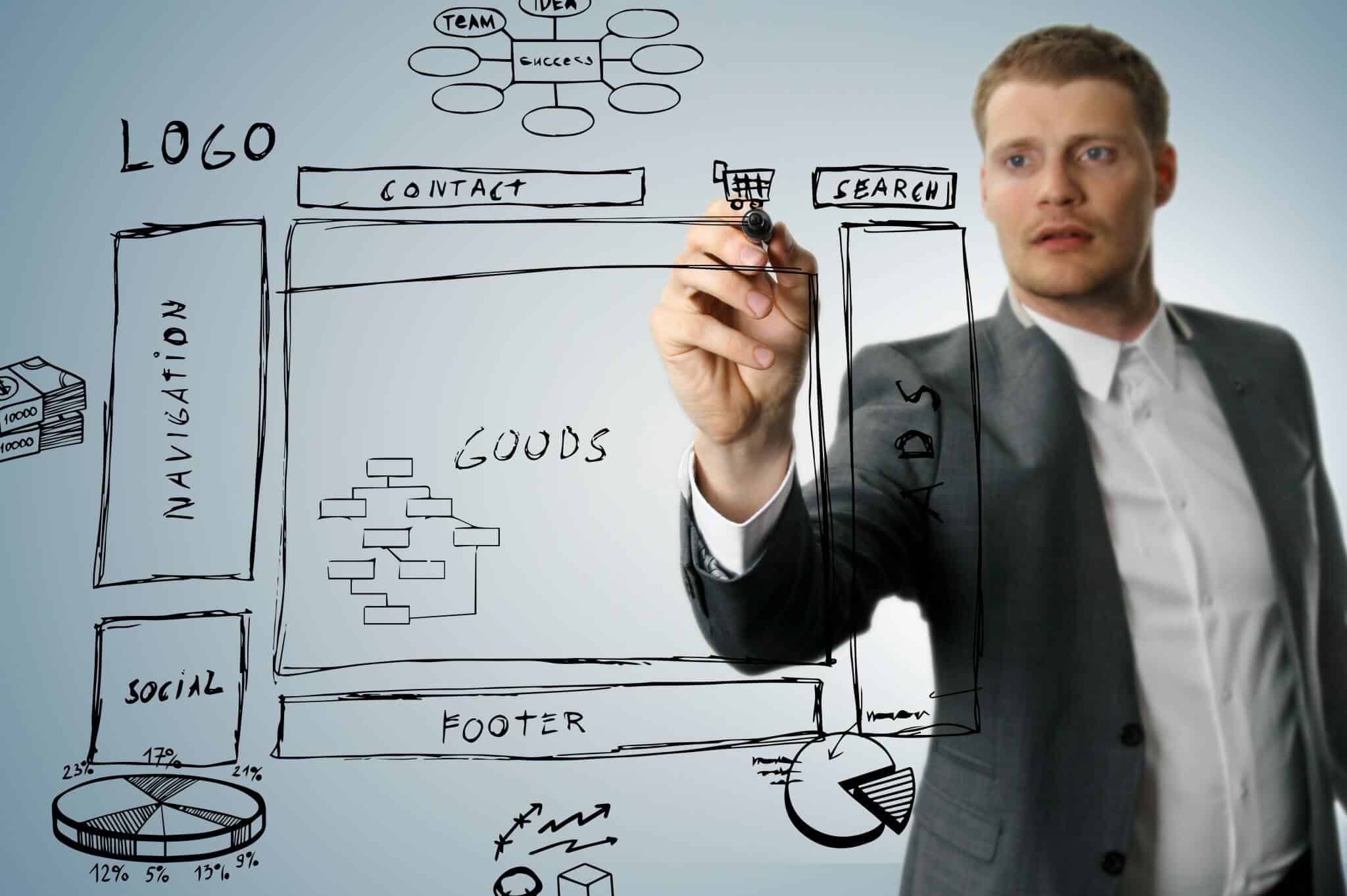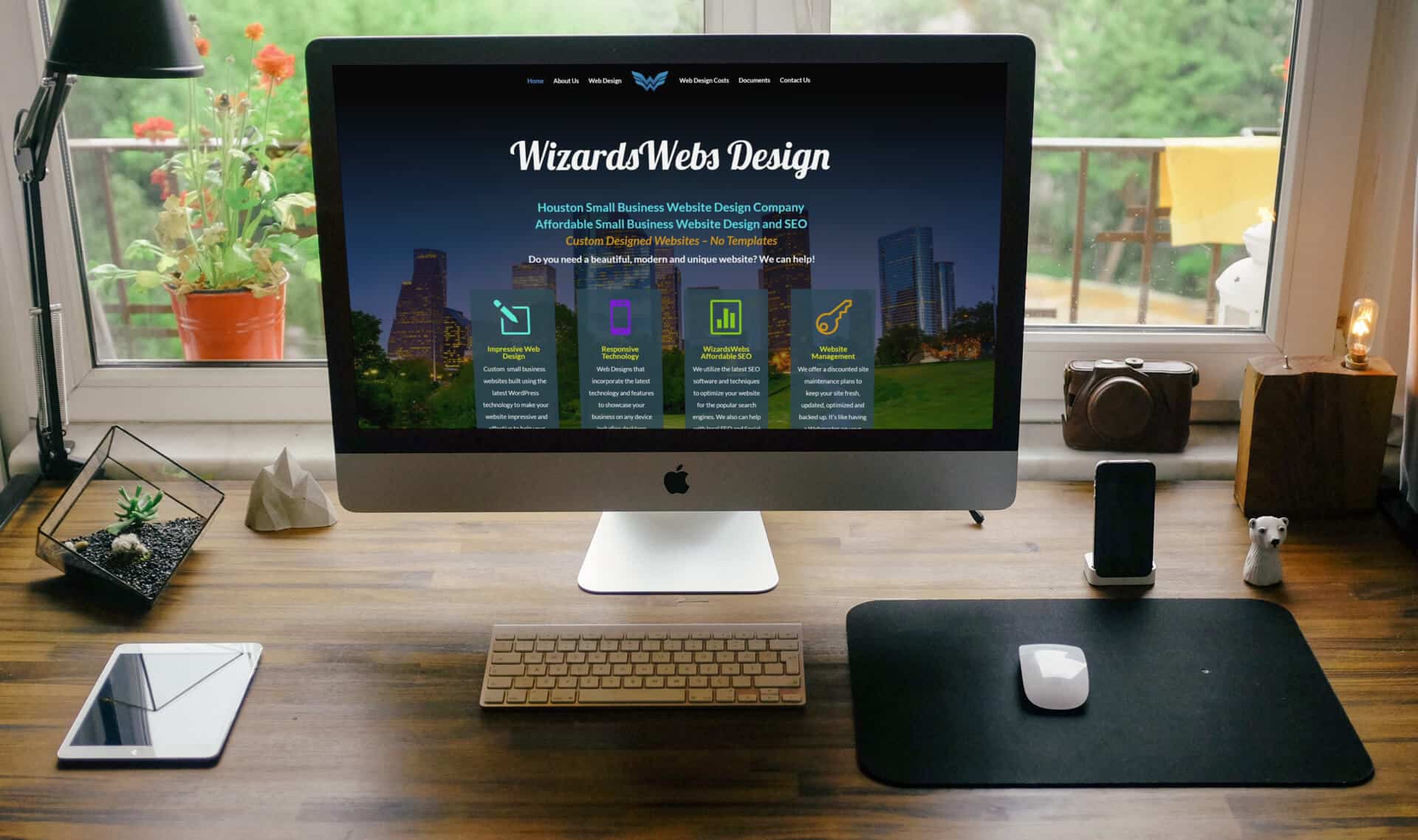 The most asked question we hear is "what does it cost for a website?" The truth about website cost is that it varies a lot depending on what you want. You should speak with us about your particular needs to get firm website design costs numbers but here is some information you can use to budget with. You need to be familiar with all the costs that go into designing and managing a modern website.
How Much Does a  Website Cost?
There are three (3) parts to the  cost of building and operating  a modern website.
Website Design is the one-time cost to custom design and build your website.
Website Hosting is the cost to have your website hosted on our commercial business web server.
Website Maintenance covers the ongoing licensing costs, technical maintenance, monitoring, and  client requested changes or additions.
Each of these three cost components are detailed below.
1. Popular Website Design Packages
Website design cost is the one-time cost to custom design and build your website. These are some our most popular design packages but we have more. We can also tailor a design package specific to your needs. Contact us for a free quote.
Suitable for new startup businesses that just need a web presence.
Suitable for many small businesses and most home businesses.
Small Business II
12 pages
Our most popular package for small businesses with more pages to improve business presentation and SEO.
Design prices shown do not include sales tax. 8.25% Texas sales tax will be added to the prices shown.
Add $500 for E-Commerce websites with up to 15 products. Sites with more than 15 products quoted on request.
Besides our competitive website design costs, here are some important reasons to choose WizardsWebs Design to design, build and maintain your business website:
 No Outsourcing – We don't outsource to cheap labor overseas. The person you speak with is the person building your website and  we know our business.
SEO is Included – The On-Page SEO (search engine optimization) is included in the website design costs. Most design firms charge extra for this work (a lot extra).
No Templates – We don't use prebuilt themes or templates. Every website that we build is unique and tailored to our clients needs and preferences.
We are Experienced – Besides over 40 years in marketing, we have been designing websites since the beginning of the Internet. We utilize cutting edge design tools and SEO software.
2. Website Hosting
Website hosting is the cost to have your website hosted on our commercial business web server. The cost depends on the disk space you need. Hosting Plan 1 provides 5GB of disk space and 50GB of bandwidth which is plenty of space for most of our clients. If you have a lot of pages and pictures you might need one of the larger plans.
Email – Website hosting includes as many email mailboxes as you want for no additional charge. However, we charge $1 per month for each 1GB of disk space allocation. For example, a single mailbox with a 2GB allocation would cost you $2 per month. WizardsWebs can also configure your account to use third party email such as G Suite (Google Workspace) and Microsoft Office 360 that uses your domain name at no additional cost.
3. Website Maintenance
Many people seem to think that once their website is live the work is over. The truth is that websites need attention every month. Website Maintenance is an important and necessary service that takes care of:
(1) Your Annual Licensing costs – If you had to pay for all the annual licenses, SSL Certificate and other paid services we provide you would typically pay over $500 per year.
(2) Your Technical Maintenance – The list of all the things we do as part of technical maintenance is extensive. The list includes services such as performing weekly plugin updates, weekly site backups / restorations, periodic full site exports, monitoring 404 logs and maintaining redirects, monitoring local search ranking, improvements to on-page SEO / Local SEO, and much more.
(3) Client Requested Work – We provide up to 2 hours per month for technical maintenance and client requested work. Need pictures added, a new project added, prices changed, or another mailbox set up? Most requests are completed the day we receive the request.
While some other companies charge over $1000 per month for these services, we typically charge only $75 month for most websites.  We want a reputation for making our small business clients successful. We have clients that have been with us for over 20 years.
WizardsWebs Design only designs and builds websites for clients that use our hosting and maintenance.
Would You Like to Learn More?
If you would like to learn more or to discuss your project just give us a shout to get started. There is no obligation.
WizardsWebs Design LLC
31130 Raleigh Creek Drive
Tomball, Texas 77375
Business Hours
Monday - Friday 9:00 AM - 5:00 PM