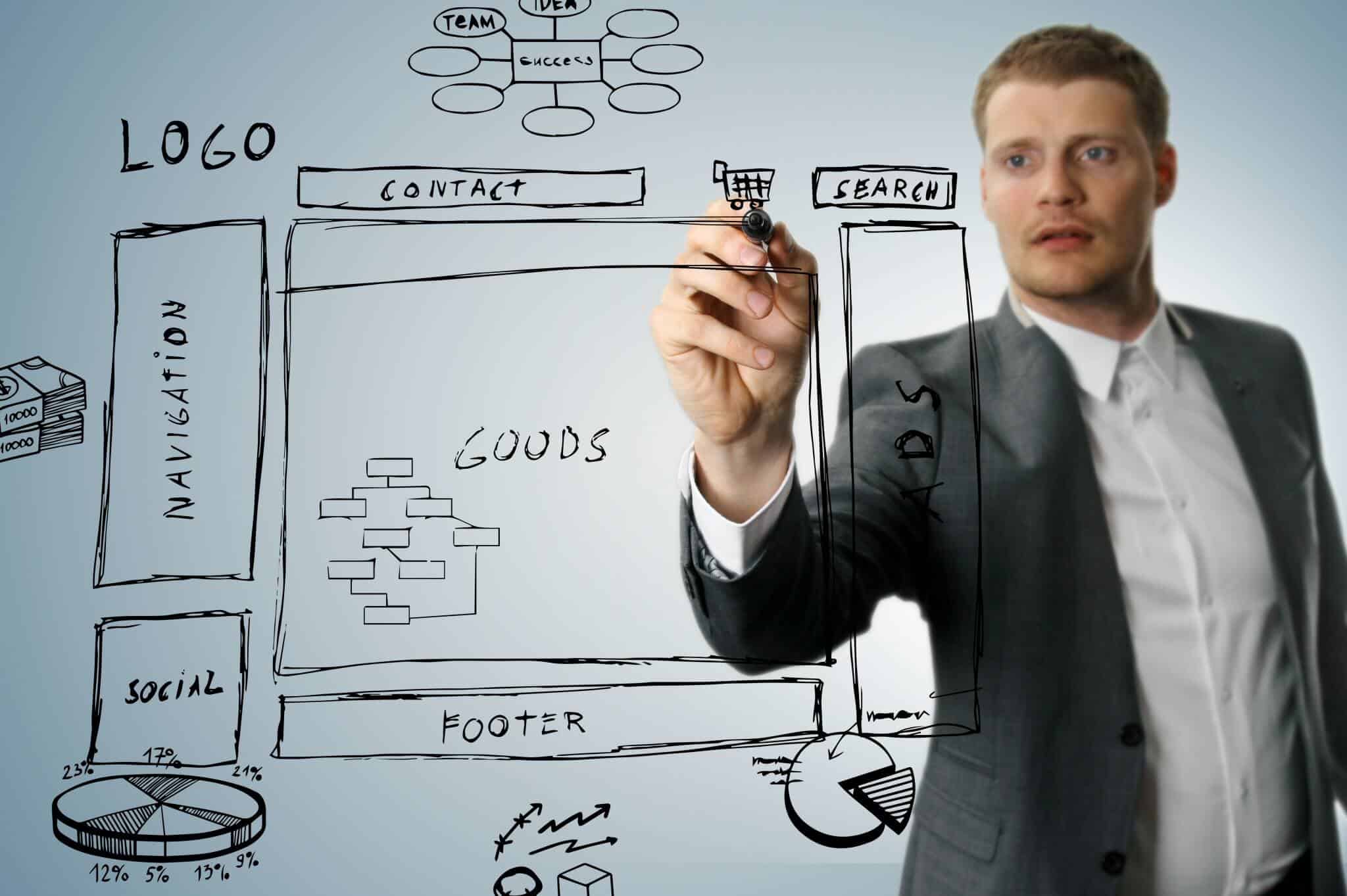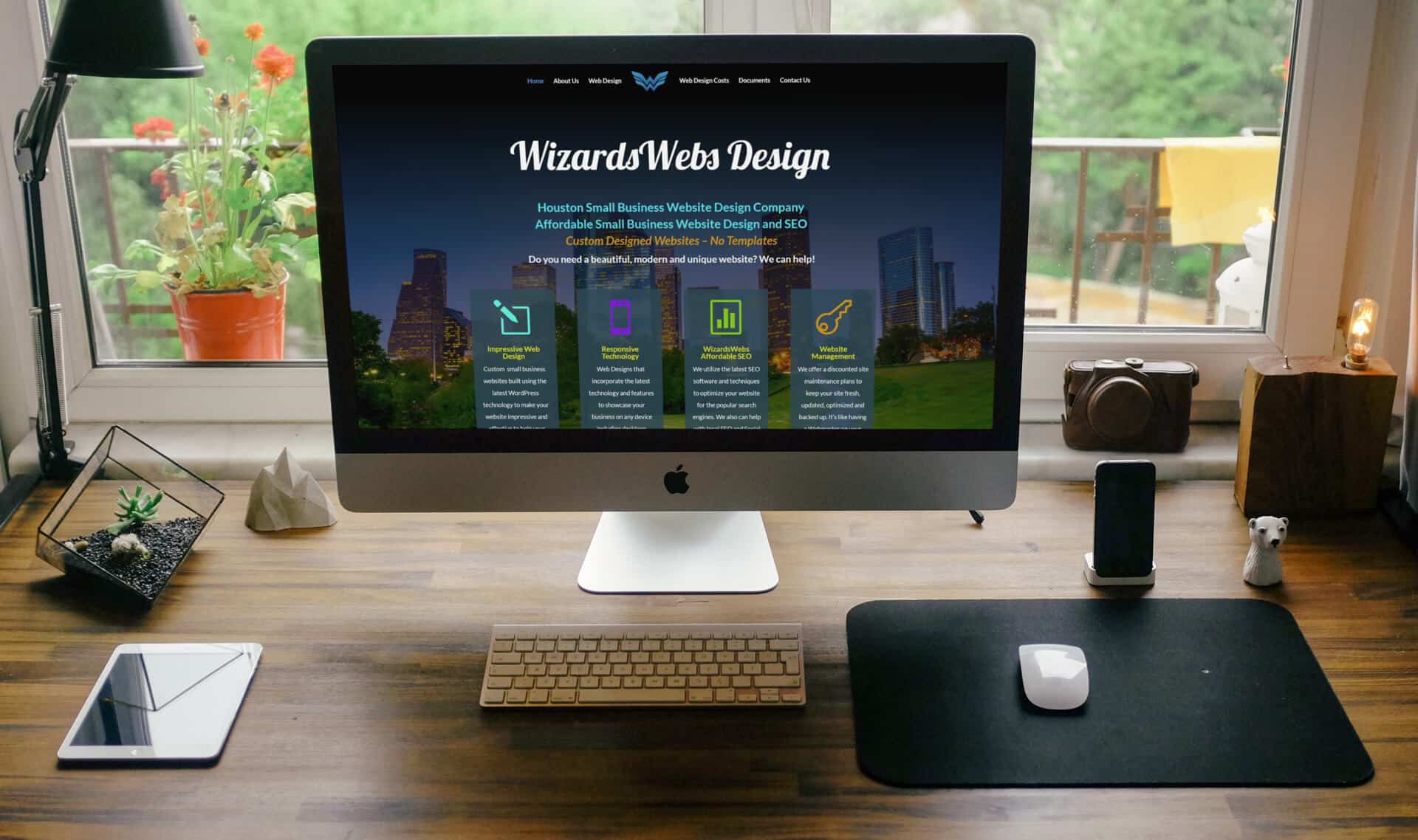 The most asked question we hear is "how much does a website cost?" The truth about web design costs is that it varies a lot depending on what you want. You should speak with us about your particular needs to get more accurate website design costs numbers but here is some information you can use to budget with. You need to be familiar with all the costs that go into designing and maintaining a modern website.
Website Design Costs
Website design is the one-time cost to build your website. Website design costs can start as low as $500 but the average 6-12 page site design usually runs $1000 to $2000 because they take 10 to 20 hours to build. Big or complex sites can run more because they take more hours to develop. Some advanced features and premium plugins can also add cost.
Many other web design firms use pre-built website templates and then charge higher website design costs than we do. Those that charge less usually want you to sign a term agreement. We don't use templates. Who wants the same website that other companies are using? Every website that we build is unique and tailored to our clients needs and preferences and you don't have to sign a term agreement.
Another benefit to our design work is that we include on-page SEO (search engine optimization). Most design firms charge extra for this work (a lot extra).
For a more precise website design costs estimate, WizardsWebs Design can provide you with a no-cost, no-obligation quote based on your specific project requirements. We do all development ourselves and don't outsource anything to labor overseas. The person you speak with is the person doing your project and we know our business.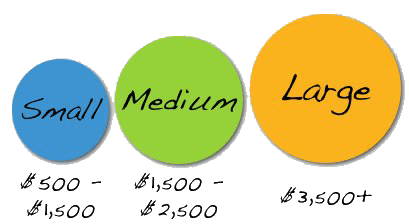 Domain Name
You have to pay to register your domain name on an annual basis. The cost is $20 per year, depending on how many years you buy. If you have a domain name already we will need administrative access to the DNS record. If you don't have one yet it is much easier if you let us register it for you. You will be registered as the owner. Yes, you can purchase domain names for less but there is always a catch.
Hosting
You have to rent the business web server your website will reside on. WizardsWebs only designs for clients we host. Our business class hosting service includes a cpanel with email, FTP accounts and SQL database required for WordPress.  For sites utilizing 5 GB disk space or less, hosting is only $15 month. We only design for clients we host so that we can assure top website performance.
Website Maintenance
Website maintenance is the act of regularly checking your website for issues and mistakes and keeping it updated and relevant. This should be done on a consistent basis in order to keep your website healthy, encourage continued traffic growth, and strengthen your SEO and Google rankings.
We strongly recommend you let us handle your website maintenance. There are more things we check, monitor and adjust than I could list on this page. This work should be done on a weekly basis in order to keep your website healthy, encourage continued traffic growth, and strengthen your SEO and Google rankings.
Regular monitoring of your website is a must for keeping your business running smoothly and you should budget for keeping the website maintained. There are ongoing costs to consider including annual plugin licenses, your SSL certificate, backup vault storage, image optimization, SEO work, and developer hours to make changes to the website and to update the plugins. Successful businesses need websites with fresh content and up to date information.  Our clients have us add pictures, add and remove products, change staff contact info, update holiday hours, add new blog posts, and the list goes on.
We offer discounted maintenance plans to deal with all of the tasks and costs starting at $50 month or you can just pay for developer hours and licenses you use.
We take care of these tasks and expenses if you subscribe to website maintenance:
The cost of your SSL certificate and installation (for https) making your site secure.
The ongoing costs of the theme license and most licensed plugins such as Divi Builder,  Yoast Premium SEO, Yoast Local SEO, Updraft, Formcraft, Gravity Forms, ShortPixel, WP Fastest Cache Premium, Really Simple SSL Pro, etc.
Daily backups to cloud storage and the storage cost.
The costs of ongoing image optimization.
Periodic Site Audits to check for areas needing improvement.
Site plugin and theme updates twice a week and testing for conflicts.
Resolve any mobility issues or errors reported by Google Search Console.
Check for broken links, 404 pages, and create redirects as needed.
Allocate developer hours each month for whatever you need done (changes to website, feature of the month, adding testimonials, adding pictures, adding services, updating prices, adding blog posts, add an email mailbox, etc.).
Search Engine Optimization
As part of our design fee we provide the on-page SEO and site speed optimization. Most design firms charge a lot extra for this work and most continue to charge hundreds of dollars monthly. WizardsWebs also has services that help with keyword research. We help you identify the keywords you want to rank well for and work them into each page of the website design. Images are compressed and caching enabled. If you need Local SEO, citations and help with social media we can help with that too. We can prepare an SEO plan and quote that fits with your needs and requirements.  Be aware that preferred search engine ranking takes time and requires ongoing effort to sustain.
Reporting
WizardsWebs offers weekly or monthly reporting and analytics for an additional fee. We can track your search engine ranking for up to 99 keywords. We track dozens of analytics including your impressions and clicks on Google, track 404 errors, mobile coverage and site speed.
Would You Like to Learn More?
If you would like to learn more or to discuss your project just give us a shout to get started. There is no obligation.
22902 Hausworth Ct.
Spring, Texas 77373
Phone (713) 817-3880
Email: steve@houston-webs.com
Office Hours
Mon through Fri
9:00AM to - 5:00PM
Conroe Web Design Company
Conroe Website Design
Small Business Web Design in Conroe Texas
Web Design Conroe Texas
Tomball Web Design Company
Tomball Website Design
Small Business Web Design in Tomball Texas
Web Design Tomball Texas